About Us
Partners for Our Communities is a one-stop shop trusted by families 
to address their many needs. We empower underserved people to develop self-sufficiency and 
become leaders in their communities.
Mission
Empowering people and changing lives.
Vision
A community of strong citizens, healthy families, and vibrant neighborhoods.
Strategy
To coordinate community resources and engage skilled staff, service providers and volunteers to provide direct services and referrals to those who are seeking an improved future in the community.
This includes:
Providing survival skills needed to navigate in a changing and complex world
Removing barriers and linking individuals and families to community resources and services
Bringing personal awareness of one's potential while honoring one's heritage
Serving as a site for continuing education, life skills training, and volunteer vocational advancement
In the late 1990's, leaders from Palatine and surrounding suburbs came together to assess and address the needs of their community. This collaborative committee, called Vision in Progress, noticed the increase in immigrant and low-income residents and the needs for services in the northeast Palatine Township. Families in the area, due to language and economic barriers, found it challenging to access basic health, wellness, education, and social service resources.  As a result, securing employment was challenging. Vision in Progress determined that a community center could best meet these needs by coordinating supportive and integrated services.
In 1998, Northwest Community Hospital (NCH) of Arlington Heights, with additional support from an anonymous donor, purchased a building at 1585 N. Rand Road in Palatine and converted the space into a community resource center. The hospital partnered with the Cook County Bureau of Health Services to open a health clinic that would serve as the primary medical provider in the center. Other providers joined the resource center to complement these health services by providing education, fitness, and many social services.
Although NCH financially supports the building, the not-for-profit organization, Partners for Our Communities (POC), established in 1994, coordinates the services of the providers and employs a skilled staff that provides multilingual direct services, referrals, programs, and other assistance to community members who seek to improve their lives.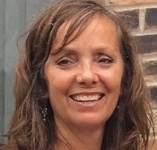 Kathy Millin
Executive Director
kathy.millin@poc.news
Lisa Hanson-Braun
Fund Developer
lisa.hanson-braun@poc.news
Cristina Correa
Youth Development & Family Engagement Program Director
cristina.correa@poc.news
Liza Gutierrez
Women's Leadership Program Coordinator
liza.gutierrez@poc.news
Teresa Kelly
Adult Literacy & Employment Program Director
teresa.kelly@poc.news
Rachel Lara
Youth & Family Specialist
rachel.lara@poc.news
Elisa Castanon
Daytime Receptionist
Tahira Samuel
Day/Nighttime Receptionist
Arturo Vega
Nighttime/Weekend Receptionist
Ceci Robles
Daytime Receptionist
Rose Jensen
Community Heath Nurse
rjensen@nch.org
Violeta Audelo-Solano
Community Health Worker
vaudeloso@nch.org
Jazlynn Halloran
Bilingual Liaison Coordinator
halloraj@ccsd15.net
Jenny Garcia-Macko
Principal on Special Assignment
garciaj@ccsd15.net
Ana Flores
Bilingual Liaison
pdsanaf@gmail.com
Violeta Audelo-Solano
Bilingual Liaison
vdesolano@gmail.com
Gloria Perez
Bilingual Liaison
balliguii@gmail.com
Rosy Rodriguez
Bilingual Liaison
Laura Ramirez
Bilingual Liaison
lunalluvia822@gmail.com
Anthony Auston
Secretary
Mt. Prospect Library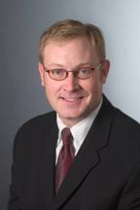 Jeff Kreye
Vice-President
Community Volunteer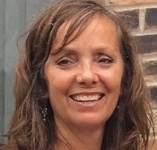 Kathy Millin
Executive Director
Partners for Our Communities
Seth Moland-Kovash
President
All Saints Lutheran Church
Andrea Fiebig
Treasurer
William Rainey Harper College
Dr. Cheryl Wolfel
Executive At Large
CCSD15
Karen Baker
Northwest Community Healthcare
Jeannie Dilger
Palatine Public Library
Nancy Grybash
Community Volunteer
Don Hill
Wintrust Financial
Kollin Kozlowski
Community Volunteer
Dr. John McGillen
Community Volunteer
Steve Nagle
Palatine Park District
Dorothy Ogurek
Community Volunteer
Gary Pilafas
Community Volunteer
Jerry Trevino
Township High School District 211
Michael Vargas
Palatine Police Department
About Us
Finances
We are dedicated to being transparent with our funders about how we make our work happen. We want to ensure our donors that every dollar is being maximized to make a change in people's lives.
Our annual audit is available upon request. Please click below to receive your copy.
Sign up for our newsletter
Partners for Our Communities (POC) is a 501(c)(3) not-for-profit organization.
As such, donations are tax-deductible.
POC is committed to providing equal opportunities to all employees, applicants for employment, and individuals and families to which services are provided, without regard to race, color, ancestry, national origin, gender, sexual orientation, gender identity, marital status, religion, age, disability, results of genetic testing, or service in the military.